According to WRAL, Wake County is experiencing another shortage bus drivers. The cause of this shortage seems to be that higher paying jobs are being offered elsewhere, so bus drivers here are leaving.

To solve this problem, Wake County is hosting open houses this week. They hope to replace the 90 drivers that they are short of.

The annual salary for a bus driver in Wake County is around $30,000 a year. That is about twice the annual salary for a minimum wage job. The job also comes with health insurance and retirement benefits.

To help, Wake County will be adjusting their budget to increase driver pay. But we can help too. We can spread awareness on our social media or in person. YOU can be a bus driver too. Without enough bus drivers, routes will be canceled and will be merged with other routes, making rides longer and cramped for space. Every little bit helps.

I myself ride the bus too. So I am concerned about this issue because it could affect me and many others.


Powered by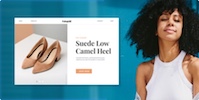 Create your own unique website with customizable templates.