I have just finished the book, The Boy In The Striped Pajamas, and might I add, it was really emotional. The author , John Boyce, did an amazing job pulling together all of the events to create such a meaningful ending. I feel really bad for spoiling it for you guys, but here goes:

At this point in the story, Bruno has been meeting with Shmuel, (the boy behind the fence) for almost a year now. On one particular meeting, Shmuel is really upset. When Bruno asks him what's wrong, Shmuel informs him that his father has gone missing inside the camp. Bruno then feels compelled to help. So he makes a promise to Shmuel to crawl to the other side of the fence and help find his father. Shmuel gets him some matching pajamas as well so he can blend in. Now, us as readers know that this is an extremely dangerous idea. But Bruno is unaware of what really lies behind the fence at this point. Once he crosses, however, he sees sadness and despair, reflected on everyone's faces. He starts to feel uneasy.

After an hour of searching, they turn up with nothing. (We can infer here that Shmuel's father must have been sent to a gas chamber.) Bruno apologizes to Shmuel, for being unable to find his father. Suddenly, several soldiers arrive and round up many of the Jews in the camp, including Shmuel and Bruno. Shmuel tells Bruno that it is a march, and that he has never seen people come back from one. Bruno hesitates, but is still unknowing of what lies ahead.

The soldiers order all of them into a large, air-tight room. Bruno assumes that they are being kept dry from the rain that has just started to fall outside. He turns to Shmuel and says these words: "You're my best friend, Shmuel...my best friend for life." It's really heartwarming, right? Well here's what happens next: "And then the room went very dark and somehow, despite the chaos that followed, Bruno found that he was still holding Shmuel's hand in his own and nothing in the world would have persuaded him to let it go." That's right: Bruno and Shmuel are gassed. I was really torn to read those words.

Now, you may ask, so what? Well all Holocaust books have the same takeaway message, which is to never forget the Holocaust. This is important and relevant to today because we want to make sure something like that never happens again. But more specific to this book is another message, written on the back of the book: "Fences like this exist all over the world. We hope you never have to encounter." This, of course, refers to the fence between Bruno and Shmuel. But there's something else to that saying that is extremely relevant today: discrimination. The fence that is described represents how we divide one another in society! The book warns us that they exist, and the book is right. Discrimination is one of the root causes of the Holocaust. We need to heed this saying and stop discrimination now before it gets out of hand.

I really enjoyed reading this book. It opened my eyes and I strongly recommend it to anyone looking for a small but thoughtful book to read.

Powered by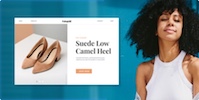 Create your own unique website with customizable templates.