Last Tuesday, the Wake County Board met to discuss financial plans, and within them was a plan to raise the price of school lunches.

So far, the idea is to increase the price of school breakfasts and lunches by 25 cents. It may not seem like much, but over time, it adds up exponentially. Within four days, you will pay $1.00 extra if you purchase one school lunch each day.

This issue affects many students. According to the News & Observer, about 22,000 breakfasts and 64,000 lunches are served in Wake County daily. That's a lot of kids whose families may disagree with this new policy.

Increasing lunch prices are something we should all be concerned about, because it directly affects the children in Wake County. I believe that in order to help, we could start a petition. We could also get representation in the School Board. Whatever the method, we need to take action now.

​
Powered by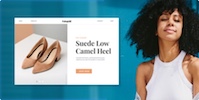 Create your own unique website with customizable templates.