​

This paper was written by Kate, Loi, Diamond, and Ashwath

Introduction:

You never know if someone in your class could be affected by the large, widespread issue of homelessness. More than 2,000 students in the WCPSS are homeless right now. Along with that, almost 4,000 people in Wake County are homeless as well, according to the Raleigh Rescue Mission (2017). They are a local organization that provides sheltering, food, and clothing to homeless people in the Raleigh area.

In 2016, they donated about 1,300 pieces of clothing to shelters in Raleigh. Our goal is to donate at least 200 pieces of clothing and blankets to shelters.

Giving homeless people clothes that are wearable may help them get jobs and start a better life.

This issue captures our attention because of how it affects so many people locally. We are compelled to give back. We believe that every bit of help counts, which is why we as a community need to give back. You should care too, because homelessness can happen to anyone at anytime. It could affect you too. Even a small contribution, like clothing or blankets (yes, blankets; over 800 people in Raleigh face winter nights without shelter), can be ever so helpful (RRM, 2017). People should donate and care because these are our people and they are living on our streets. If they can't help themselves we should stand up and help them.

The Issue

Homelessness affects many more people than you would think. There are over 4,000 homeless individuals in Wake County alone. Around 83% of homeless people are sheltered (End Homelessness Wake, 2015). There are many causes of homelessness. People can become homeless due to poor mental health, unemployment, substance abuse, family or relationship breakdowns and even gambling. Also, lack of sufficient housing, low income, and a withering economy can contribute to the problem. This has been an issue in our community for a very long time. Homelessness can damage our community.

Statistics show that the larger the homeless population, the less tourism, and the less tourism there is the less income there is for the state, which can hurt our

economy

.

We also need to help the homeless population decrease because as of now, there isn't enough space in shelters for everyone. We need to clear out space for when people really need it. The more people that go to shelters, the more they fill up. That means more people get turned away at the door and have to continue living on the street with no protection, no food, no warmth. Let's come together to help our community and better our state by ending homelessness.

The Solution

Currently there are many local organizations working to help homelessness. We have sheltering and awareness organizations like the Raleigh Rescue Mission and the Raleigh Partnership to End Homelessness. Smaller organizations in the Raleigh and Wake County area have food drives and clothing drives as well. But since the awareness for homelessness is not enough, it is still a problem. These places provide food, shelter, warmth and some housing options for people.

There is an account of an organization, the

Love Wins Ministries

, that was stopped one day from passing out hot food and drinks to homeless people in Raleigh. They were confronted by an officer who said that they would be arrested if the food was passed out. Although now they have acquired a building to continue their charity, the incident in 2013 gives insight into why homelessness is still a problem here in Raleigh.

​

The Conclusion:

To help the homeless community, we have decided to host a clothing drive at our school. Our goal, as stated above, is to collect at least 200 pieces of clothing to donate to the Raleigh Rescue Mission. Some items they are in need of right now are blankets, underwear, socks, undershirts, washcloths, and more. Our full action plan is a linked

here

. We plan to host our drive within the course of one week (Mon - Fri) and then drop off the collected items the following day (Saturday).

This donation will be very crucial and helpful to the RRM and the homeless people they are sheltering, because every donation counts towards helping fight homelessness. Their website is linked

here

. We hope to do more service projects in the future. This was our contribution. What will be yours?

Bibliography:
Powered by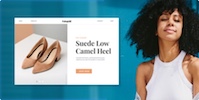 Create your own unique website with customizable templates.