Currently, in my book, the main character is starting to understand what a concentration camp is. That got me wondering: how does the Holocaust impact us today?

The Holocaust was one of the most horrifying and most impactful genocides to have ever occurred. It drastically changed foreign policies on war and war crimes, led to the creation of a country, and even negatively affected the economy of certain countries.


After WW2, the Nuremburg Trials occurred. This event was crucial because it set the precedent of new laws to come which would tighten up punishments on war crimes and genocide. The Trials tried Nazis who were accused of genocide. Today, these policies and laws still stand in place.

The world also understood that we cannot forget about the Holocaust to ensure that it never happens again. Now we have a Holocaust Remembrance Museum in the USA and an international Holocaust Remembrance Day.

The Holocaust also led to the creation of Israel. After the Holocaust, the survivors were indeed rescued, but now had no true home. Many organizations were created across the globe to provide quick relief to the refugees, but it wasn't enough. Eventually, the country of Israel was created to house the Jewish refugees and to avoid conflicts with the Arabs in Palestine.

Finally, according to a study by Harvard University, certain regions in Russia where millions of Jews were captured from still suffer an economic problem. This is due to a change in social structure. The mass murder of Jews permanently reduced the size of their middle class. These people held vital jobs to the communities and economy. The scientists that conducted this study collected data from two types of areas in Russia; those who had high Jewish populations and those who didn't. The areas who had high Jewish populations consistently scored less economically than the others.
Powered by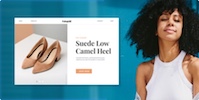 Create your own unique website with customizable templates.