The book I am currently reading is The Boy in the Striped Pajamas, by John Boyce. It is a very famous and moving book about the Holocaust, told from the point of view of nine year old Bruno, whose father works for Adolf Hitler.

The book takes place in Auschwitz, Germany. Bruno's family moves there from Berlin. They now live across from the Auschwitz Concentration Camp. We can assume that our story starts somewhere after 1940, because that was when the site became operational. This is further confirmed in the book where Bruno says: "...my birthday is April the fifteenth too. And I was born in nineteen thirty - four." Since Bruno is nine, the year must be around 1943. In this time in Germany, more and more concentration camps were becoming operational, as said in the History.com article on the Holocaust (2017): "Beginning in late 1941, the Germans began mass transports from the ghettos in Poland to the concentration camps..."

At this point in the book, Bruno does not know the situation his country is in. What we do know is that his father does work for Hitler, and we can infer that he also runs the Auschwitz Concentration Camp. So obviously, his father supports the Nazi movement.

There aren't many historical events mentioned in the book yet except for the running of the Auschwitz camp. But the way that Shmuel, (the Jewish boy in the camp that Bruno meets), describes the camp is accurate. For example, they mention that many families had to live in one room together. Some other connections I made are symbols. Shmuel shows Bruno two symbols: the Nazi Swastika, and the Star of David. I remember seeing both of those symbols in another Holocaust book, Number the Stars​.
Powered by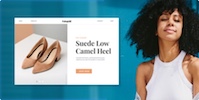 Create your own unique website with customizable templates.